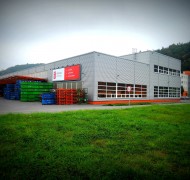 MORAVIA Stamping a.s.
MORAVIA Stamping a.s. is engaged in the development and manufacture of cold-pressed steel parts. An integral part of our production program is development and manufacture of pressed parts, pressing tools and fixtures. Our products are delivered to the world's automotive manufacturers and their suppliers.
[Not a valid template]
A COMPLETE APPROACH FROM DESIGN AND TOOLS PRODUCTION TO SERIAL PRODUCTION OF PARTS.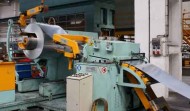 Stamping
With our range of presses we can ensure optimum manufacturing technology and the most complex shapes. We supply the world's leading car-makers and their suppliers with our stamping parts.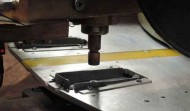 Welding
MORAVIA Stamping a.s. has a wide range of welding technology for robotic and manual workplaces, which, together with the support of experienced engineers ensure stable serial production of complex assemblies.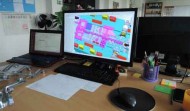 Development & Design
We are able to provide a complete solution of customers requirements. We work with clients in all stages of product development from design to successful implementation of production.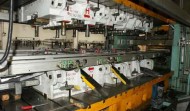 Tool shop
We use electro – erosive technology, CNC milling (3 – axis) and form grinding. Production is carried out on modern workplaces that serve professionally trained staff.
References